Hauptwerk VIII Launched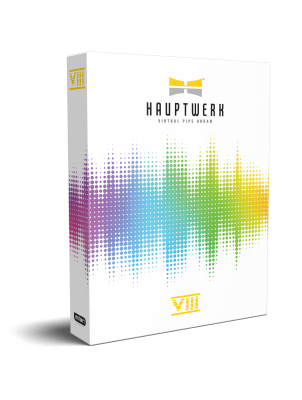 Hauptwerk version 8 is now here.
Available for immediate download  Hauptwerk customers may now upgrade to the latest and highest performing version yet. Hauptwerk 8 offers many new and exciting features and enhancement updates including an all new Touch Menu for quickly and easily navigating your way through nearly all of the Hauptwerk options within a single location. New and more flexible audio mixer and voicing options are included in version 8. Optimized for the latest Apple and Intel processors it is possible to achieve 3x the polyphony over the previous version. The Hauptwerk 8 Release Notice outlines these in more detail and many more of the new updates.
In addition to the upgrade paths from previous versions we have introduced a perpetual license for the Lite Edition to accompany the perpetual Advanced Edition. (Lite and Advanced Edition Subscriptions will also be back soon, we promise!)
Download Hauptwerk 8 today to get the most state-of-the-art version of Hauptwerk ever!